Download Your
Cybersecurity Checklist
Cybersecurity is more important than ever.
Do you know enough about online threats to your law firm to keep your clients' data safe?
If you're being honest with yourself, the answer is "probably not." At GrowPath, we see the urgent need to help attorneys and law firm administrators acquire the right information and implement the right tools to protect themselves from cyber-attacks.
Fill out the form below and gain access to a diagnostic assessment. This tool will help you determine your firm's current level of security and discover any potential weaknesses.
"*" indicates required fields
Testimonials
Trusted Legal Case Management Software
Eric H.
Personal Injury Attorney
Gabby S.
Personal Injury Paralegal
Gabe T.
Personal Injury Attorney
Jane K.
Eminent Domain Paralegal
Kenneth B.
Eminent Domain Attorney
Mathew S.
Workers' Compensation Paralegal
Mike Mackay
Lead Workers' Compensation Attorney
Ryan B.
Workers' Comp Attorney
Wendie R.
Social Security Paralegal
A Better Legal Intake Software
Discover profitable mass torts and derivative cases in your existing caseload. The inline prompts empower staff to ask the right questions in real-time.
Receive team-wide alerts to follow up on qualified leads. When the time is right to sign on the client, eSign and mobile text-to-sign ensure you have the final contract instantly.
Seamlessly connect with your marketing stack, including web forms, live chat services, and email.
Define what "high value case" means to you, and the algorithm will identify and prioritize targeted leads. Highly-configurable evaluation methods save valuable attorney time and increase conversion rates.
Real-time marketing analytics give you deep insight and a competitive edge. In analyzing intake conversion and lead source by time of day, this powerful tool provides unmatched data analysis.
Intake Forms ensure that potential client records are accurate and complete. Address verification, conflict checks, and customizable intake questionnaires optimize your workflows.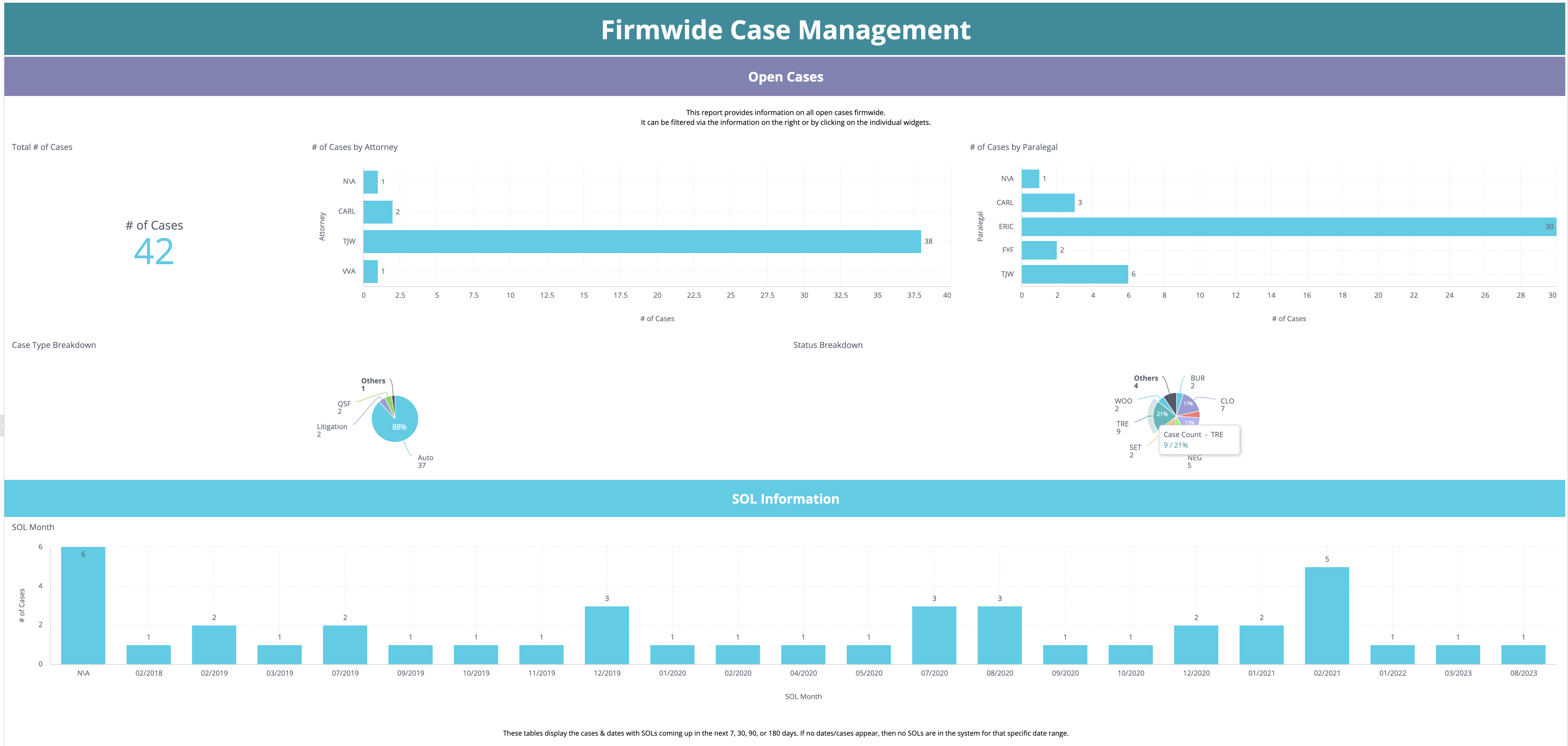 Superior Analytic Tools
GrowPath's mobile intelligence provides split-second retrieval of your key information. From client data to firm analytics, easily search and access what you need, whenever andwherever you need it.
Streamlined Case Management
Organize your firm with intelligent tasks and reminders, centralized document storage, and single-click communications – all stored in one, secure place with GrowPath case management software.