Has your firm adapted to the new normal? Are your employees able to work productively whether they are in the office or remote?
Have any of the following pain points been choking your firm's productivity:
an inability to measure remote staff productivity?
a lack of business analytics?
languishing cases?
having to supply remote staff with printers and postage?
inefficient collaboration among remote staff?
inadvertently revealing personal numbers to clients and vendors?
limited bandwidth?
It's time to think both short and long term. Upgrade to GrowPath and start enjoying the immediate benefits of our remote workforce toolkit. Even better, our next generation legal tech will give you a towering advantage over your competitors for years to come.
"*" indicates required fields
Testimonials
Trusted Legal Case Management Software
Eric H.
Personal Injury Attorney
Gabby S.
Personal Injury Paralegal
Gabe T.
Personal Injury Attorney
Jane K.
Eminent Domain Paralegal
Kenneth B.
Eminent Domain Attorney
Mathew S.
Workers' Compensation Paralegal
Mike Mackay
Lead Workers' Compensation Attorney
Ryan B.
Workers' Comp Attorney
Wendie R.
Social Security Paralegal
A Better Legal Intake Software
Discover profitable mass torts and derivative cases in your existing caseload. The inline prompts empower staff to ask the right questions in real-time.
Receive team-wide alerts to follow up on qualified leads. When the time is right to sign on the client, eSign and mobile text-to-sign ensure you have the final contract instantly.
Seamlessly connect with your marketing stack, including web forms, live chat services, and email.
Define what "high value case" means to you, and the algorithm will identify and prioritize targeted leads. Highly-configurable evaluation methods save valuable attorney time and increase conversion rates.
Real-time marketing analytics give you deep insight and a competitive edge. In analyzing intake conversion and lead source by time of day, this powerful tool provides unmatched data analysis.
Intake Forms ensure that potential client records are accurate and complete. Address verification, conflict checks, and customizable intake questionnaires optimize your workflows.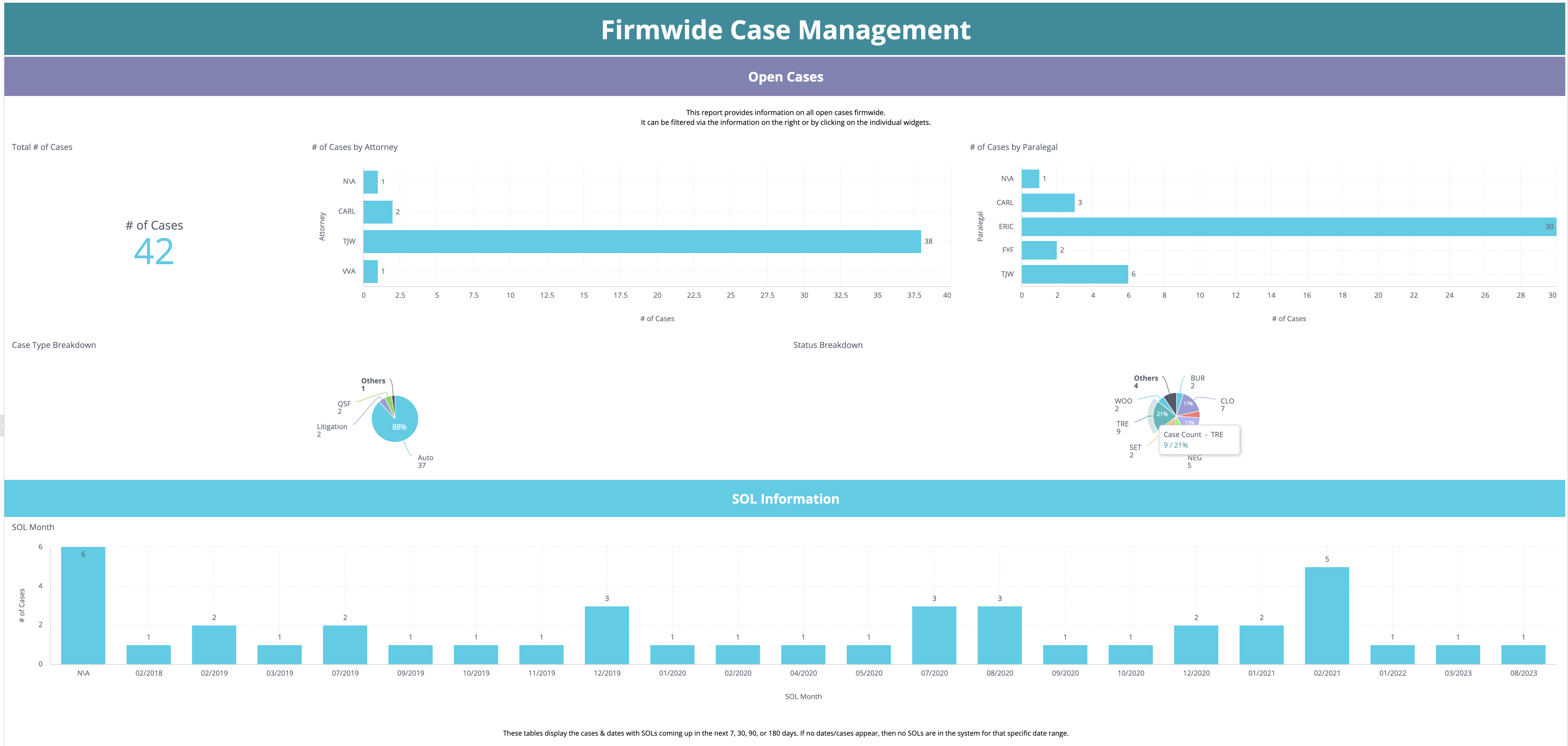 Marketing Analytic Tools
Marketing analytics allow you to gain valuable insights into marketing spend by source, time of day, and specific geographic location — all overlayed with data from intake. This type of knowledge allows you to increase conversion rates without spending additional money.
Streamlined Case Management
Organize your firm with intelligent tasks and reminders, centralized document storage, and single-click communications – all stored in one, secure place with GrowPath case management software.